Nearly half of American adults are at risk for major health problem because of high blood pressure. The American Heart Association has now lowered the high blood pressure threshold from 140/90 to 130/80. You might be wondering what this has to do with dentistry. At Deborah McNeil-Amorteguy DDS in San Luis Obisbo CA, we encourage good dental health and one of the main reasons is the clear connection between healthy teeth and heart health.
46% of U.S. adults are now identified as having high blood pressure compared to the 32% before the change we mentioned. This is a shocking statistic. Along with healthier eating habits and exercise, an easy measure you can take is brushing and flossing more often. For the record: A blood pressure of 120/80 is still considered normal. Our team has sourced the useful chart below so that you and your loved ones can use to ascertain you risk.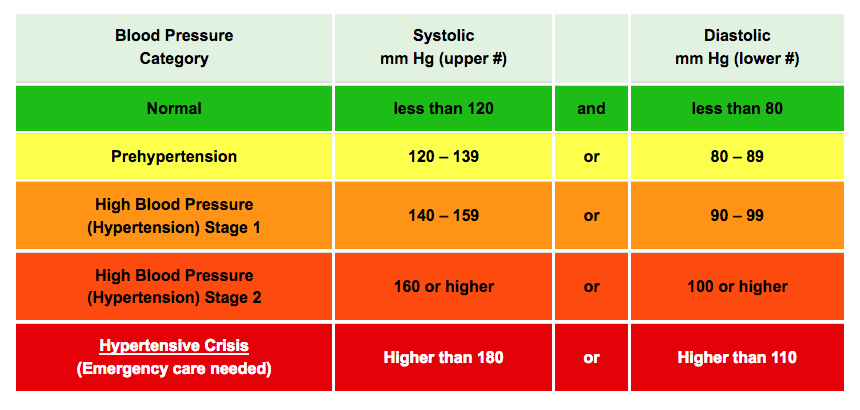 At Deborah McNeil-Amorteguy DDS, we offer general dentistry procedures that can help maintain your dental AND overall health. Patients from Morro Bay, Pismo Beach, and Arroyo Grande also come to us for restorative dentistry and dental implants. Contact us today to find out more!
Contact Deborah McNeil-Amorteguy DDS:
Location (Tap to open in Google Maps):