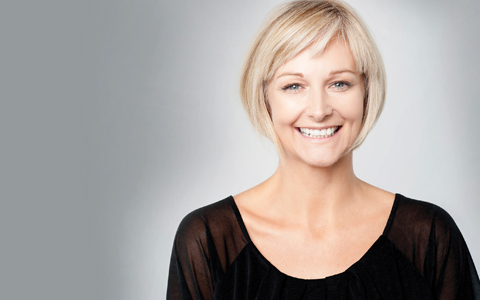 When you deal with damaged or decayed teeth, having a full smile once again may seem out of reach. You may wonder what it would be like to be able to eat and speak comfortably again. Could you really feel confident about smiling in pictures or in conversation?  With our restorative dentistry services, it's possible! Here at Deborah McNeil-Amorteguy, DDS, we use the latest technology to provide you with a healthy set of teeth.
Our Restorative Procedures
Our restorative dentistry services make it possible for our patients to experience great oral health, a complete smile, and increased confidence. Learn more about some of our restorative procedures:
Dental Implants
A dental implant is made of a titanium post that is surgically attached to the jawbone, then covered with a dental crown. Dental implants are great for oral health because they act like natural teeth. They provide strength to the entire oral structure, an improved appearance, and increased comfort.
Learn More About Dental Implants
Dental Crowns
Your damaged or decayed tooth can look and feel natural again with a dental crown, also known as a "cap." Crowns are made to match the size and color of your original teeth in order to provide optimal comfort and appearance. Our true depth intraoral scanner allows us to create a precise impression of your teeth and create crowns in about a week.
Learn More About Dental Crowns
Bridges
A dental bridge is a great option for treatment after tooth loss. A bridge is an artificial tooth that is anchored by two or more dental crowns on either side of it. Dental bridges can protect the face from sinking in and make eating and speaking much more comfortable.
Dentures
If you are missing several or all of your teeth, dentures may be a great restorative option for you. We create natural looking dentures that will also feel comfortable. Each set of dentures is custom made to fit our patients perfectly.
Learn More About Dentures
Schedule a Restorative Dentistry Consultation in San Luis Obispo!
Call Deborah McNeil-Amorteguy, DDS today if you could benefit from our restorative dentistry services. We're happy to help you get one step closer to an improved smile.