Dental Restorations in San Luis Obispo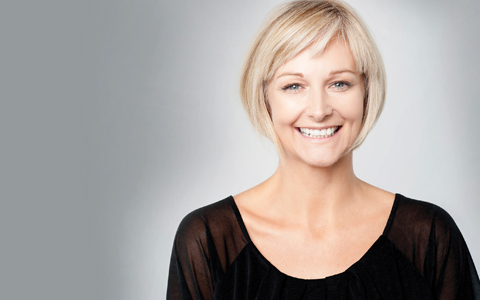 When you deal with a broken tooth, cracked tooth, missing teeth, or widespread tooth decay, having a full smile once again may seem out of reach.
With our restorative dentistry services, it's possible! Here at Deborah McNeil-Amorteguy, DDS, we use the latest dental technology to provide you with a healthy set of teeth.
When Would I Need Restorative Dentistry?
The main goal of all restorative dentistry procedures is to get your teeth looking and feeling their finest. At our office in San Luis Obispo, we ensure that your restorative dentistry treatment will provide you with a fantastic smile while protecting your oral health.
If any of the following risk factors are affecting your smile or dental health, then it may be time to consider a consultation to see what our incredible team and restorative dentistry can do for you:
Broken Tooth: If you have a broken tooth, it can be a painful experience, not to mention a potential hazard to your mouth's soft tissue. It's important to get damaged teeth fixed as soon as possible.
Cracked Tooth: When the integrity of a tooth is compromised, it is often a warning sign that future dental damage is right around the corner including possible infection or breakage.
Missing Teeth: Not only does a missing tooth expose the gum to a higher chance of gum disease, but it can also weaken your bite. Getting a natural-looking replacement is easy with our help!
Facial Trauma: If you've suffered serious facial or dental trauma and are worried about your dental health, our compassionate team is here for you. During your consultation, we can go over all options available to ensure you are confident in your smile and oral health.
Gum Disease: Your teeth can be compromised or even lost due to infection in your gums. If this has happened to you, we have comprehensive restoration procedures to restore your total oral health. If treated quickly enough, we can even preserve your natural smile.
Tooth Decay: When bacteria gets into the inner parts of your tooth, it can cause extreme pain. We don't want you to suffer through that. Let us know as soon as possible so we can soothe that pain quickly.
Cavities: A cavity is a small hole or opening that forms in a tooth due to tooth decay. It occurs when the outer layer of the tooth, called the enamel, starts to break down due to acids produced by bacteria and sugars in the mouth. If left untreated, cavities can gradually grow larger and cause tooth pain, sensitivity, and potential damage to the tooth's structure.
The above examples are just a few reasons to seek restorative dentistry. Your smile and well-being are important to us, so if you believe you can benefit from our restorative services, contact our office at 805-543-3016 and schedule a consultation.
Benefits of Restorative Dentistry
When your oral health takes a turn for the worse, restorative dentistry is there to pick up the pieces and give you a beautiful healthy smile once again. Benefits of receiving restorative dentistry treatments include:
Eliminating embarassing or unseemly cracks, gaps, and swellings.
The restored confidence of a sparkling and healthy smile.
Freedom from pain.
A full, youthful smile.
Here at Deborah McNeil-Amorteguy, DDS, you'll benefit from our compassionate and talented restorative dentistry professionals being equipped with the latest, top-tier dental technology. Both our skills and state-of-the-art technology will help us meet your needs and return your smile to its full health faster.
Our Restorative Procedures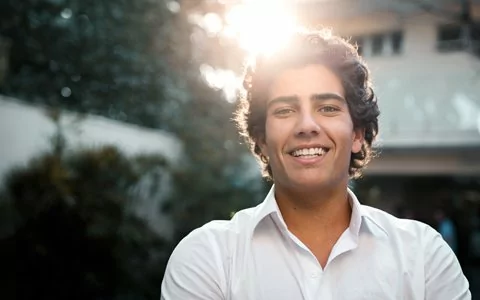 Our restorative dentistry services make it possible for our patients to experience great oral health, a complete smile, and increased confidence. Learn more about some of our restorative procedures:
Dental Implants | A dental implant is made of a titanium post that is surgically attached to the jawbone, then covered with a dental crown. Dental implants are great for oral health because they act like natural teeth. They provide strength to the entire oral structure, an improved appearance, and increased comfort.
Learn More About Dental Implants
---
Dental Crowns | Your damaged or decayed tooth can look and feel natural again with a dental crown. Crowns are made to match the size and color of your original teeth in order to provide optimal comfort and appearance.
Learn More About Dental Crowns
---
Dental Bridges | A dental bridge is a great option for treatment after tooth loss. A bridge is an artificial tooth that is anchored by two or more dental crowns on either side of it. Dental bridges can protect the face from sinking in and make eating and speaking much more comfortable.
Learn More About Dental Bridges
---
Dentures | If you are missing teeth—several or all of them—dentures may be a great restorative option for you. We create natural-looking dentures that will feel comfortable. Each set of dentures is custom-made to fit our patients perfectly. You can also choose from removable or permanent implant-supported dentures for a sturdy tooth restoration that only comes out when you want it to.
Learn More About Dentures
---
Dental Fillings | When it comes to dealing with tooth cavities and similar dental issues, we have a great solution: composite fillings. These fillings not only feel comfortable and look good, but they're also friendly to your body and blend in naturally. They're also better at handling temperature changes compared to regular fillings.
Learn More About Dental Fillings
---
Schedule a Restorative Dentistry Consultation in San Luis Obispo!
Call Deborah McNeil-Amorteguy, DDS, today if you have a tooth infection, cracked tooth, broken tooth, tooth decay, or any missing teeth. We're happy to help you get started on restoring your smile back to its best self!
You Might Also Be Interested In...