Dental Bonding Dentist in San Luis Obispo
Do you have an uneven or misshapen tooth that off-sets your smile? Or a bothersome chipped or cracked tooth? Did you chip or crack your tooth a few minutes ago and are now panicking because you have a social function tomorrow or a business presentation tonight? 
Don't worry! Here at Deborah McNeil-Amorteguy, DDS, we offer the finest dental solutions, including dental bonding. Not only does this treatment offer quick and comfortable chipped tooth repair, but it can also make a troublesome tooth match the beauty of the rest of your smile!
What Is Dental Bonding?
Dental bonding (known commercially as tooth bonding or sometimes as composite bonding) is the process of applying a composite resin to the enamel of your tooth. This resin can then be shaped to look like your natural tooth and, when it hardens, to function like it as well!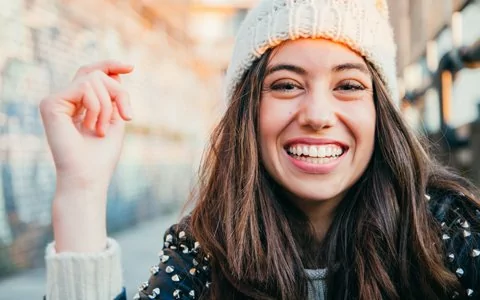 With the end result providing a beautiful, natural look and an extra layer of protection for your teeth, dental bonding allows for a wide range of beneficial procedures, to both cosmetic dentistry and oral care. 
Perhaps greatest of all, it is usually one of the least inconvenient procedures (rarely requiring anesthetics), as well as the least costly. It is also one of the quickest, with the majority of tooth bondings being completed in less than an hour. 
When Would I Need Dental Bonding?
With tooth bonding being one of the quickest methods of fixing a tooth both cosmetically and for minor damage, it is recommended for those who might have chipped a tooth before a large social/professional function. 
The composite resin also focuses on the enamel of a single tooth, meaning it is an excellent choice to cosmetically correct the shape or color of a tooth, and even correct the gaps between smaller teeth with artistic accuracy.
Benefits of Cosmetic Tooth Bonding
Our office understands that when our patients can feel confident in their smiles, they feel more confident in other aspects of their lives. This is why we work so diligently, providing wonderful benefits of composite bonding such as: 
A Brighter Smile: With tooth bonding, we can select a natural-looking, brighter shade of resin. Even discoloration from aging or tobacco will vanish once it is applied. 
No More Tooth Gaps: If you have a tooth gap, but aren't ready or qualify for orthodontics, dental bonding can easily resolve this. 
Fixed Misshapen Teeth: If one or more of your teeth don't align with the rest of your smile, tooth bonding is an excellent method to fix this.
Lengthened Short Teeth: A short tooth can also be extended and reshaped by composite bonding, completing your ideal smile!
Chipped Tooth Repaired: If one of your teeth has been cracked or chipped, it can be addressed quickly and comfortably with dental bonding. 
Don't forget that all of these wonderful applications of dental bonding usually take less than an hour! At our office, we offer cosmetic quality that matches your schedule, even if it is in a hurry. 
How Long Does Composite Bonding Last?
With the speed that our fantastic team of dental professionals delivers tooth bonding treatments, some patients believe that it must be a temporary fix. After all, we can turn a morning's chipped tooth into a beautiful smile before the lunchtime social. 
Like all of the amazing services available at Deborah McNeil-Amorteguy, DDS, our dental bonding treatments are of the highest quality. This means they can last up to ten years without needing to be replaced if properly cared for! 
Contact Us Today for Your Dental Bonding Needs
If you need quick chipped tooth repair or you are looking for cosmetic adjustments of certain teeth to bring out the true brilliance of your smile, then contact Deborah McNeil-Amorteguy, DDS, today.
Related Dental Services