San Luis Obispo General Dentist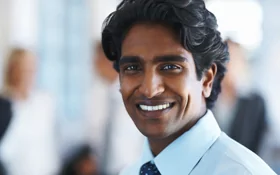 At Deborah McNeil-Amorteguy, DDS, we want our patients to look and feel their best. We provide a variety of preventative, restorative, and cosmetic dental procedures and use some of the best dental technology available to provide you with quicker, yet more precise care.
Preventative Dental Care
One of the best ways to care for your teeth is by taking advantage of our preventative dentistry. We recommend that our patients come see us for routine exams and cleanings every six months unless Dr. Amorteguy directs otherwise.
While brushing and flossing your teeth is very important, it is still not quite enough to keep bad bacteria from causing damage to your teeth. Our team can provide a dental cleaning to rid your mouth of anything that doesn't belong and even help prevent future problems from arising.
We also provide dental exams to search for issues that may be more difficult to detect in their early stages, such as oral cancer or even gum disease. If we discover any problems, we will make plans for treatment as soon as possible.
General Dentistry Procedures
With general dentistry being one of the greatest means of preventative care to protect your smile and dental health, there are several services that fall under its umbrella. The following are just a few of the incredible services we offer at our office.
Regular Dental Checkups and Teeth Cleanings
It is recommended by the American Dental Association to visit your dentist once every six months for a regular checkup and professional teeth cleaning, even if you practice excellent dental hygiene at home. This allows dental professionals such as our wonderful team to monitor your oral health.
With regular dentist visits and teeth cleanings such as those provided by our office, not only will your smile be brighter and your mouth feel fresher, but we can detect any minor oral care irregularities and treat them before they become major dental disasters.
Oral Cancer Screening
When people hear the word "dentist" they most likely think of teeth. At Deborah McNeil-Amorteguy, DDS, we are concerned with your overall well-being and can monitor changes in the soft tissue as well. This includes oral cancer screenings for preventative care and peace of mind.
Dental Fillings
If you need to address a tooth cavity or other similar concerns with dental fillings, we can provide both a comfortable and cosmetically pleasing remedy in the form of composite fillings. Biocompatible and with a more natural look, they are also more resilient to temperature changes than traditional fillings.
As always, our office uses only the latest and greatest in dental technology for our dental fillings. To monitor your tooth health with the utmost accuracy for composite fillings, we use CariVu diagnostics, which can safely reveal any concerns in your enamel's integrity.
Dental Emergencies
While our office believes preventative dentistry is one of the greatest means of ensuring a bright smile and satisfactory oral health, we understand dental emergencies exist. We are dedicated to helping our patients through such difficult times.
If you believe you are experiencing a dental emergency, contact our office immediately or visit our dental emergency section here.
Learn More About Emergency Dentistry
Restorative Treatments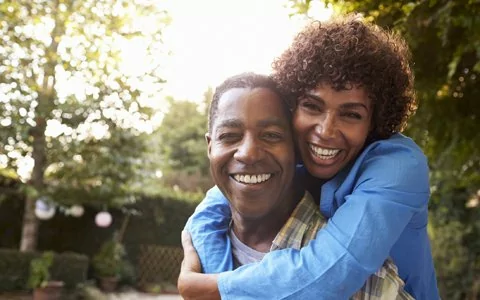 Our restorative dental treatments can provide you with a healthy smile once again. We offer a number of procedures to help with damaged teeth, missing teeth, and more. Here are some of the restorative procedures we offer:
Learn More About Restorative Dentistry
Cosmetic Dentistry Procedures
At Deborah McNeil-Amorteguy, DDS, we're concerned with your oral health, but we also want to help you look great. We provide a number of cosmetic procedures to help brighten, straighten, and otherwise improve your smile. These are a few of the cosmetic dentistry procedures you can take advantage of:
Learn More About Cosmetic Dentistry
Schedule a General Dentistry Appointment in San Luis Obispo!
Whatever your dental needs are, we can help! Call, text, or email Deborah McNeil-Amorteguy, DDS today to learn more about our many general dentistry services or to make an appointment.