San Luis Obispo Emergency Dentist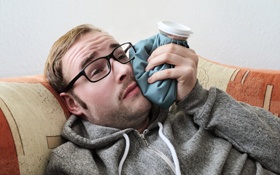 Experiencing a dental injury can be alarming, but here at Deborah McNeil-Amorteguy, DDS, we can help ease your stress with our emergency dental care. We offer same-day or after-hours care for our patients in their greatest time of need.
Is It a Dental Emergency?
You are always welcome to call our San Luis Obispo emergency dentist to determine whether you are in need of urgent dental care. We are available to help answer questions and provide dental treatments to restore your full comfort and health.
Here are some common dental emergencies that would require emergency dental care:
Broken Tooth: If you are suffering from a broken tooth that is causing severe pain, don't wait! Contact our office immediately for urgent dental care. Not every broken tooth is an emergency, but severe pain is always something we want to address.
Cracked or Chipped Tooth: When the integrity of your tooth is compromised, it can lead to greater dental damage in the future. This may not be an emergency right away, but it still should be repaired quickly to prevent an infection or further toothache.
Missing Teeth: One or more missing teeth can expose soft tissue to a higher chance of infection. The sooner you make an appointment with us when you've lost a tooth the better your odds of avoiding infection.
A Bad Toothache: If you're experiencing a toothache that is causing extreme discomfort—especially to the point of interrupting your daily schedule—this can be a sign of severe dental infection. Though not always an emergency, if your toothache bothers you too much for too long, call us for a consultation.
Bad Lip, Cheek, or Tongue Bite: Biting lips, cheeks, or tongues is common, but if the case involves an excessive amount of bleeding, it's not a good sign. If you've suffered major trauma to the soft tissue of your mouth, we can help!
Object Stuck Between Teeth: If food or other debris is causing you pain and brushing or flossing doesn't work, don't panic! Our office can help in the removal process. Depending on the level of your discomfort we may be able to see you the same day.
Severe Root Canal Infection: If you were planning for a root canal but the infection/inflammation is causing too much discomfort, we are happy to expedite the process for such an emergency.
Facial Trauma: We know emergencies rarely impact just one part of our lives. Should you have undergone any facial trauma that you fear may impact your dental health, contact us.
Abscess: If you notice an abscess (pocket-like growth inside your mouth), this could be a sign of a severe and incredibly dangerous infection. Make an appointment immediately so we can prevent this infection from spreading.
Dr. Amorteguy is an emergency dentist in San Luis Obispo. We encourage you to contact our office if you believe you are having a dental emergency so we can schedule you for same-day treatment. But remember, comfort is key; if you do not feel any dental discomfort or pain, we will work with you to book an appointment at your convenience.
Tooth Extractions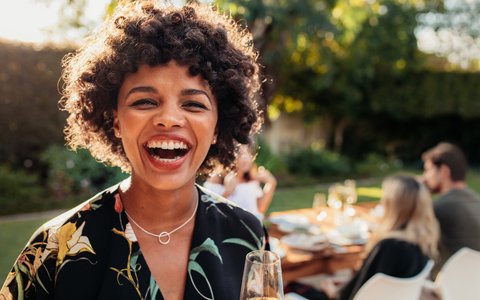 At our office, we want to make sure your safety and comfort are paramount, even during emergencies. Should any teeth extractions be necessary during an emergency, we offer both laughing gas or oral conscious sedation.
What Can I Do in an Emergency?
We will provide you with urgent dental care as soon as possible in the event of an injury or severe infection, but here are some things you can do in the meantime:
Rinse your mouth gently with warm water and clean the area if necessary. Use gauze for any bleeding you may have.
Place a cold compress on the outside of the point of pain to help with discomfort or swelling.
If your tooth has been knocked out, you can preserve it by holding it between your cheeks and gums. If this isn't possible or is uncomfortable, place it in milk.
If you have an object stuck between your teeth, try removing it with floss. If it won't come out, do not try anything else to remove it. Wait for our assistance; we'll remove it for you.
We Are Here for Your Urgent Dental Care Needs
Our emergency dentist at Deborah McNeil-Amorteguy, DDS, is here to help in your time of need! In most cases, we can fit you in for a same-day appointment if it's an emergency. Call us at 805-543-3016 any time for emergency dental care or to learn more about our many services.
Related Dental Services