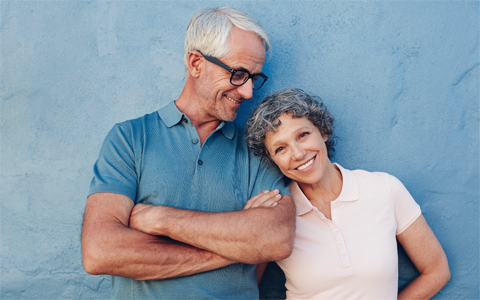 One of the quickest ways to improve your smile is through teeth whitening, but there are so many different ways to do it. What is the best method? Is it safe to buy store-bought teeth whitening kits? How can you get the most desirable outcome? Here at Deborah McNeil-Amorteguy, DDS, we offer professional teeth whitening using Opalescence, a safe and effective system that can be administered in our office or through take-home trays.
The Process
Our in-office teeth whitening procedure is a great option for those times when you want a brighter smile without taking weeks to make it happen. We use the Opalescence gel which contains fluoride and potassium nitrate to protect your tooth enamel during the whitening process. The gel is powerful enough that no lights or lasers are necessary for the treatment.
The Opalescence take-home trays are also highly effective, but allow you to whiten your teeth in your own time. These trays can be used during the day or while you're sleeping for the ultimate convenience.
The Benefits of Teeth Whitening
Teeth whitening provides a number of benefits. A brighter smile can lead to more confidence in your appearance. Using the Opalescence system will keep your teeth and gums safe and will also prevent dehydration from occurring.
Our system is so effective that it can strip years of discoloration from your teeth. It can even whiten teeth that have been discolored because of the following:
Sugary foods and drinks
Coffee or wine
Some medications
Tooth injury
Certain illnesses
Aged teeth
How to Maintain Your Bright Smile
You can keep your smile bright by maintaining good oral hygiene habits, like flossing daily and brushing twice a day. Routine dental cleanings will also keep your teeth looking healthy and white. In addition, you can use Opalescence toothbrushes and toothpaste.
Come see our team at Deborah McNeil-Amorteguy, DDS to quickly get a more luminous smile. Call today to make an appointment!