Teeth Whitening Dentist in San Luis Obispo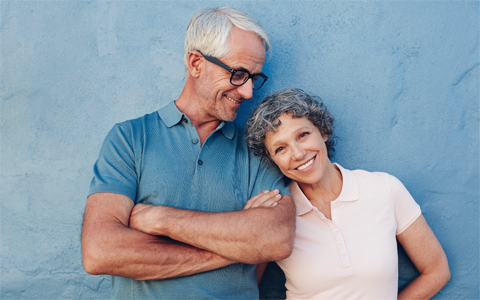 One of the quickest ways to improve your smile is through teeth whitening, but there are so many different ways to do it. What is the best method? Is it safe to buy store-bought teeth whitening kits? How can you get the most desirable outcome?
Here at Deborah McNeil-Amorteguy, DDS, we offer professional teeth whitening using Opalescence, a safe and effective system that can be administered in our office or through take-home trays.
The Tooth Whitening Process
Our in-office teeth bleaching procedure is a great option for those times when you want a brighter smile without taking weeks to make it happen. We use the Opalescence gel which contains fluoride and potassium nitrate to protect your tooth enamel during the whitening process. The gel is powerful enough that no lights or lasers are necessary for the treatment.
The Opalescence take-home trays are also highly effective, and allow you to whiten your teeth in your own time. These trays can be used during the day or while you're sleeping for the ultimate convenience.
Why Choose Opalescence to Whiten Your Teeth?
Our San Luis Obispo dental office wants to provide you and every patient with only the finest of dental treatments, from orthodontics to teeth whitening. That's why we've selected Opalescence by Ultradent, which has had three decades of perfecting teeth bleaching techniques.
With their formula and our dental team's talent, Opalescence is a winning combination to get you the brightest, whitest smile as quickly, comfortably, and safely as possible. You will be able to see the results in less than an hour!
This is more than other brands can say, especially over-the-counter whitening kits, which are not dentists-sanctioned. If you use OTC kits, you run the risk of the treatment not even working or causing damage to your teeth.
Ultradent—the company that makes Opalescence—is also a proud supporter of Smiles for Life, a charity organization that Dr. Amorteguy is loyal to. To show their support, Ultradent provides free Opalescence whitening gel towards the Smiles for Life Campaign.
The Benefits of Teeth Whitening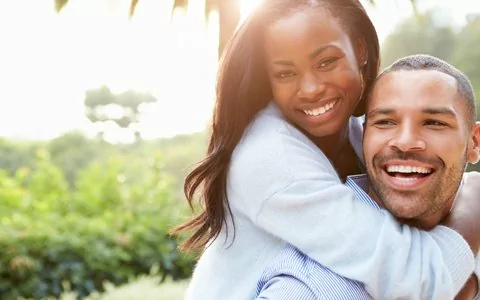 Teeth bleaching provides a number of benefits. A brighter smile can lead to more confidence in your appearance. Using the Opalescence system will keep your teeth and gums safe and will also prevent dehydration from occurring.
Our system is so effective that it can strip years of discoloration from your teeth. It can even whiten teeth that have been discolored because of the following:
Sugary foods and drinks.
Coffee or wine.
Some medications.
Tooth injury.
Certain illnesses.
Aged teeth.
With our professional teeth whitening services being able to brighten your enamel several shades in such a short time, you can enjoy the numerous benefits that come with a brilliant smile, such as:
A Great First Impression | Being comfortable with your smile allows you to be confident in yourself, which makes for a great first impression. Thanks to our teeth bleaching treatment, your dazzling smile will not only make for a great first impression but a lasting one.
A More Youthful Appearance | Many don't realize that their mouth and teeth are some of the most hard-working parts of their body, and the wear and tear can show. When you whiten your teeth, it removes signs of that stress from your teeth and provides a more youthful appearance.
An Increase in Confidence | We can all use more positivity in our lives and knowing that you have a beaming smile to share with the world is a great way to increase your positivity and confidence. Freshly whitened teeth with Opalescence will give you a reason to smile!
How To Maintain Your Bright Smile
Dr. McNeil-Amorteguy full-heartedly supports Opalescence as an excellent whitening brand. With an in-office treatment, you can have her attention and expertise to ensure a safe, successful process. Store-bought whitening kits are not recommended because they lack the assurance of professional assistance and observation.
Once you have achieved your stunning smile, you might wonder how to continue its sparkle. For whitening to have the best results, you should maintain good oral hygiene habits, like flossing daily and brushing twice a day.
Of course, routine dental cleanings will also keep your teeth looking healthy and white. These should be scheduled every six months. In addition, you can use Opalescence toothbrushes and toothpaste to give your smile an extra sparkle.
Contact Us For Your Bright Smile in San Luis Obispo
If you have been wanting a brighter smile, there's no need to wait any longer. Come see our team at Deborah McNeil-Amorteguy, DDS to quickly get a more luminous smile. Call 805-543-3016 today to make an appointment!