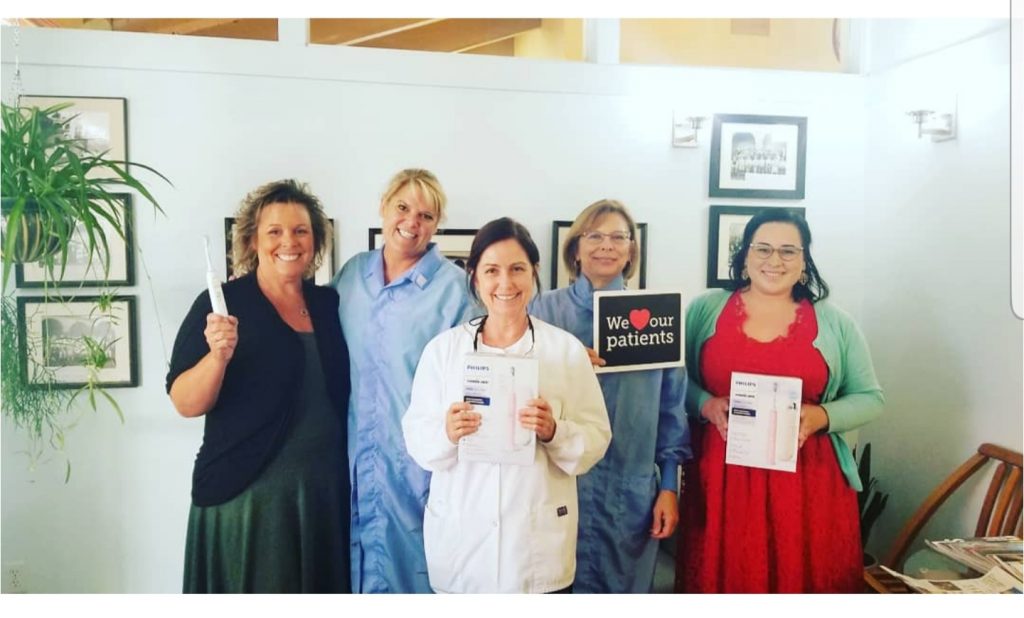 ---
Chelsea Cutler, Patient Coordinator
Chelsea Cutler, Patient CoordinatorChelsea is a born and raised SLO native and loves living on the central coast. She graduated from San Luis High school and attended Cuesta College perusing a career in Floral Design. In high school, she took a floral design class and found she had a passion for it. She has been designing ever since!Chelsea loves spending time with her daughter. They love going to the movies, and taking day trips to their favorite place– Disneyland! They have been annual passholders for 3 years and love getting to experience the magic together.Prior to working in the dental field, she worked at an Optometrist office where she found she really enjoyed interacting with patients and creating a comfortable and organized setting.She is experienced in helping you get the best care for your dental needs. She loves interacting with patients and creating a calming and enjoyable environment for everyone. Chelsea is very excited to be working with such a great team and looks forward to meeting each patient!
---
Janet Johnson, Registered Dental Assistant
Janet Johnson, Registered Dental AssistantJanet is a native of the Central Coast. She was raised in Cayucos, graduated high school at Coast Joint Union in Cambria and then graduated Cuesta College with her AS degree. Her decision to become a dental assistant lead her to Pasadena City College. She graduated as a Registered and Certified Dental Assistant; she has enjoyed this position for over 38 years.During this time she continues her education in Oral Sedation and is happy being a part of Dr. Amorteguy's staff. Her main goal is to make sure your dental visit is comfortable and positive.Janet and her husband, Dennis, have two sons. Her hobbies include ringing the bells at Mission de Tolosa for the 9am Mass on Sunday mornings and being a docent at the Mission. She and her husband like to travel when they can. And, she has her three dogs and a horse to complete her busy life.
---
Teryn Kelley
Teryn KelleyWe are fortunate to have Teryn on our team with over 27 years of dental office experience. Her current role is to quarterback insurance claims and payments for our patients. She boasts 10 years of back-office experience, and easily transitioned to the front office after that.Teryn grew up in San Luis Obispo and loves everything about the Central Coast. She is married to a dedicated high school football coach who also teaches AP history. David and Teryn have two beautiful daughters who enjoy the outdoors with them; biking, camping, beaching and boating. Teryn finds satisfaction in helping you maximize your dental benefits and helping you manage the financial portion of your dental care. She will answer all of your questions with a bright smile.
---
Lora
Bio Coming Soon