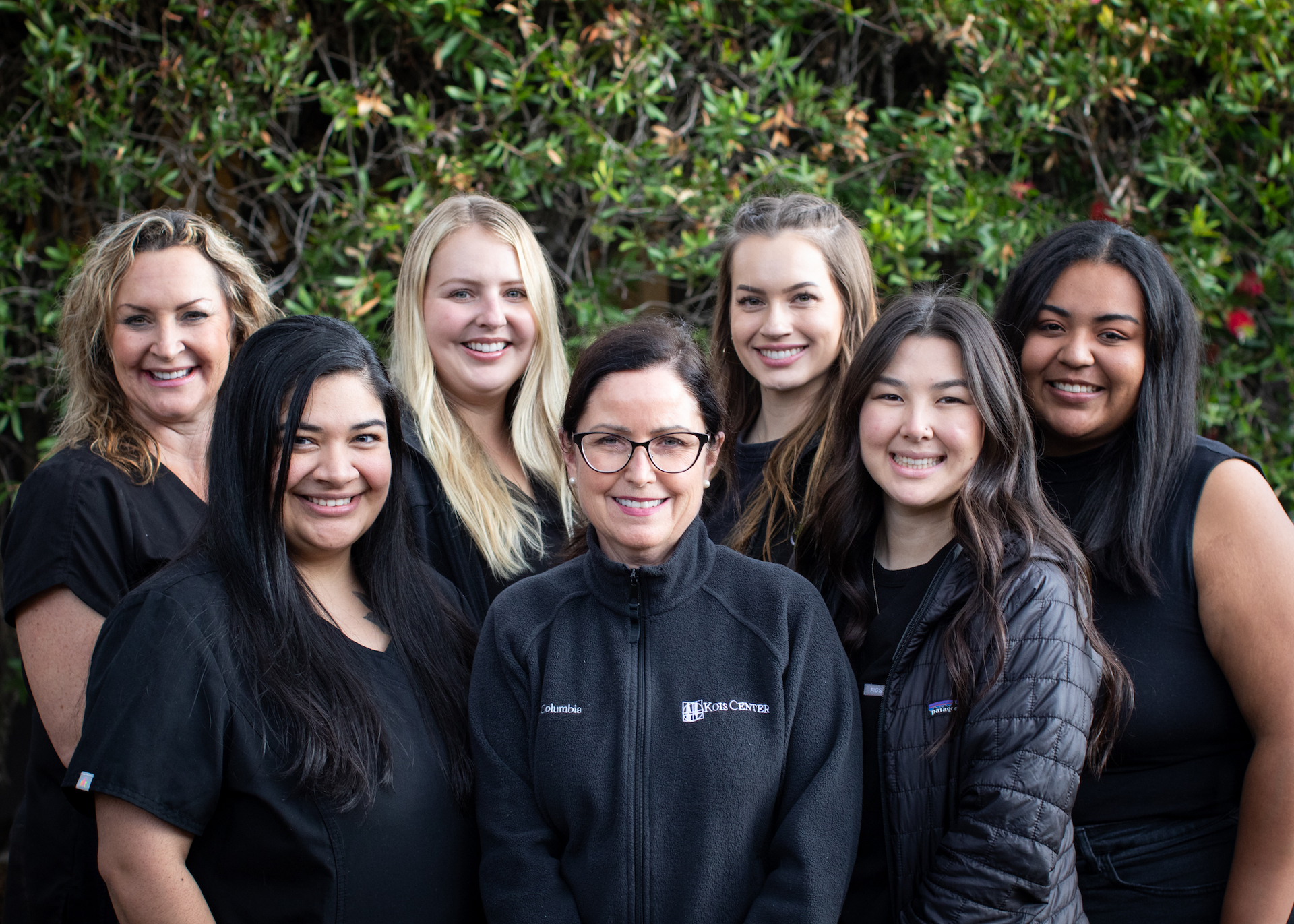 ---
Maija | Patient Care Coordinator
Maija is a San Luis Obispo native and enjoys everything that the central coast has to offer. She graduated from SLO High school and was heavily involved in the local music programs. She attended California Lutheran University where she earned a Bachelor of Science degree in Biological Sciences. Prior to joining the office, Maija spent her time focusing on Microbiology research and creating ceramic art while also dedicating her time to help homeless pets at several animal rescues across the California coast. She loves to give patients a reason to smile and strives to create a relaxing environment. Maija is excited to work with such a phenomenal team and looks forward to meeting each patient!
---
Faith | Dental Hygienist
Faith grew up in Atascadero and attended dental hygiene school at Taft College. She is thrilled to come back to the Central Coast and help her community with their oral health. Upon graduation, she received the Colgate Student Toal Achievement Recognition award.  She prides herself on compassionate and thorough care for all of her patients. Earning patients' trust while providing them with superb care is one of her strengths. She believes in providing patients individualized treatment and home care recommendations in order to better their oral health.  In her free time, she enjoys riding her horses, cooking, and traveling. 
---
Summer Chafin
Summer is a native of the Central Coast and has been on practice for 15 years. She graduated top in her class from Fresno College in 2006. She is laser certified and likes to volunteer yearly at Arroyo Grande Life Hope Centers providing free dental cleanings. Education classes, workshops and seminars, in order to stay at the forefront of dentistry and provide her patients the most current treatment options. Summer loves getting to know her patients and providing them with the highest level of individualized care. She had a deep respect for each patients' unique needs and makes a point at putting the patient at ease and creating a comfortable environment where they can relax and know they will be cared for. In her spare time, Summer loves to spend time with her son, family, and friends. She loves doing home projects, landscaping, watching her son's sporting events, the outdoors, traveling, hiking, and the beach.
---
Brittany | Dental Assistant
Brittany is passionate about getting to know all of our patients and making sure they receive quality service. She is currently working on continuing her education. When Brittany is not working she is spending quality time with her husband at the beach or at home.
---
Clare | Sterilization Technician
Clare grew up in Monterey, CA and attended Hartnell College earning her associates degree in Sociology. She is currently continuing her education and eventually plans to attend Dental Hygiene school. Prior to joining the office, Clare lived in Seattle, Washington for the last two years then decided to reside in San Luis Obispo. In her free time she enjoys traveling, going to the beach and watching the sunset. She is very excited to get to know and help all of our wonderful patients!
---