Dental Crowns & Dental Bridges in San Luis Obispo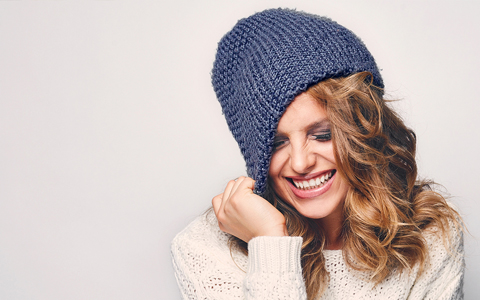 Experiencing tooth damage or loss can be frustrating and confusing. You may not know your options for recovery or even if there are options. Our team at Deborah McNeil-Amorteguy, DDS is here to help. We offer quality dental crowns to restore teeth back to health.
What Is a Dental Crown?
A dental crown—also called a "cap"—covers a damaged tooth or dental implant and restores it to its original size and shape. Though dental crowns are made to look like your natural teeth, they can provide an improved appearance.
Crowns are cemented onto the natural tooth or implant and typically last between 10–15 years but can last up to 30 years with good oral hygiene practices.
We use a true depth intraoral scanner to create perfectly fitting crowns that can be created in as little as one week!
Signs You Need a Dental Crown
There are a number of reasons you may need a dental crown. If you have any of the following dental issues, a crown may be a great option for you:
Weakened tooth.
Cracked, broken, or chipped tooth.
Severe tooth discoloration.
A tooth with a large cavity.
Misshapen teeth.
Large gaps between teeth.
Advantages of Dental Crowns
These are some of the benefits of choosing dental crowns:
They provide relief and protection | Crowns can lead to less discomfort or soreness and easier eating. In addition, crowns can keep decay from damaging your teeth down the road.
They are durable | Dental crowns are made of tough materials that can withstand the stresses placed upon the mouth. Keeping up on brushing, flossing, and routine dental visits can contribute to a long life for your dental crown.
They can improve your appearance | You shouldn't have to cover your mouth when you smile or laugh. Dental crowns can help you feel more comfortable about sharing your smile.
They allow you to maintain a normal life | While you should take good care of your teeth to ensure that they stay strong, you should be able to eat and speak just as well as you could with your natural teeth.
In addition to the wonderful dental crown services, we also offer dental bridges, which can also be used to replace missing teeth. Keep reading to learn more about dental bridges.
Can a Dental Crown be Whitened?
Unfortunately, dental crowns cannot be whitened. They remain the same color as when they were originally placed in your mouth. Because of this, if you have discolored teeth Dr. McNeil-Amorteguy may recommend you undergo teeth whitening prior to receiving your new dental crown. This ensures all your teeth are the same desired shade of white.
Learn More About Teeth Whitening
What Is a Dental Bridge?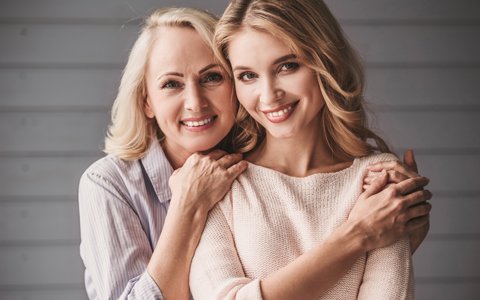 If you are missing teeth, a dental bridge may be a great solution to restore your smile to its original, natural beauty as well as protect your dental health. These tooth replacements are comfortable, aesthetically pleasing, and affordable.
A tooth bridge is a device that can hold a replacement dental crown in the space left behind by a missing tooth—effectively "bridging the gap" in your smile. We offer both traditional tooth bridges as well as fixed bridges.
A traditional dental bridge is made up of a pontic—the full replacement tooth or teeth—that is placed in the gap of your smile, then secured by supportive crowns placed on your natural teeth on either side of your tooth gap.
A fixed bridge is simply a device made of 1–3 dental crowns that are all supported in place by one or more dental implants, depending on how many missing teeth you have in a row.
Bridges are a very fast and reliable method of restoring a small number of missing teeth in a single space. Now you can have a complete smile again!
Benefits of Dental Bridges in San Luis Obispo
There are many benefits of getting dental bridges, both cosmetic and for your dental health. These benefits include:
A Full Smile: With missing teeth, your smile can feel lackluster. This can be addressed with a dental bridge.
Chew Properly: We often take for granted how much work our teeth perform. If you are missing teeth and have trouble chewing, bridges can resolve this issue.
Restore Speech: Any alteration to our mouths can influence our speech patterns. If the loss of teeth have altered your speech, consider a dental bridge as a remedy.
Protect Against Gum Disease: Gum tissue becomes more vulnerable when it isn't working properly with teeth. Bridges provide protection against this increased risk.
Get your dental bridges from Debroah McNeil-Amorteguy, DDS because we provide our treatments on a flexible schedule that best suits our patient's needs. If you're nervous about any of our procedures, we're happy to provide a clean blanket, headphones, and more to make you as comfortable as possible.
When Is a Tooth Bridge Needed?
With all the incredible benefits provided by dental bridges, anyone missing multiple teeth and wanting to complete their smile should consider themselves a candidate. However, you should keep in mind dental bridges and fixed bridges are perfect for patients looking to address the following:
Dental discomfort from missing teeth.
Noticeable changes in bite.
Chewing pain or difficulty.
Dental Bridges vs. Dental Implants
Dental bridges are two different dental restorations, but they are not opposites. A dental bridge is the device that can replace one or more missing teeth in a single gap. On the other hand, a dental implant is a device that restores a tooth root and can act as a sturdy base for other dental restorations, such as crowns and bridges. A bridge supported by an implant is known as a "fixed bridge" due to its sturdier nature.
The difference lies in whether you want a traditional or fixed bridge. With traditional tooth bridges, you can complete your smile and replace multiple teeth without the need for surgery. The bridge is just supported by your teeth on either side of the space.
Fixed bridges need dental implants placed in your jawbone which makes them much stronger and more reliable, but also requires an oral surgery and a longer recovery time.
Get Started on Filling in Your Smile Today!
Don't wait to get started on making improvements to your oral health and appearance. Call 805-543-3016 to learn more about dental crowns and bridges and how they can benefit you. We are happy to help!
Related Dental Services