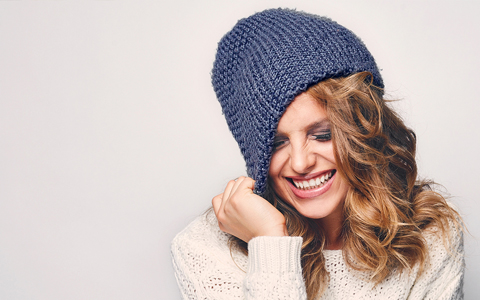 Experiencing tooth damage or loss can be frustrating and confusing. You may not know your options for recovery or even if there are options. Our team at Deborah McNeil-Amorteguy, DDS is here to help. We offer quality dental crowns to restore teeth back to health.
What Is a Dental Crown?
A dental crown also called a "cap," covers a damaged tooth or dental implant and restores it to its original size and shape. Though dental crowns are made to look like your natural teeth, they can provide an improved appearance.
Crowns are cemented onto the natural tooth or implant and typically last between 10-15 years but can last up to 30 years with good oral hygiene practices.
We use a true depth intraoral scanner to create perfect fitting crowns that can be created in as little as one week!
Signs You Need a Dental Crown
There are a number of reasons you may need a dental crown. If you have any of the following dental issues, a crown may be a great option for you:
Weakened tooth
Cracked, broken, or chipped tooth
Severe tooth discoloration
A tooth with a large cavity
Misshapen teeth
Large gaps between teeth
Advantages of Dental Crowns
These are some of the benefits of choosing dental crowns:
They provide relief and protection. Crowns can lead to less discomfort or soreness and easier eating. In addition, crowns can keep decay from damaging your teeth down the road.
They are durable. Dental crowns are made of tough materials that can withstand the stresses placed upon the mouth. Keeping up on brushing, flossing, and routine dental visits can contribute to a long life for your dental crown.
They can improve your appearance. You shouldn't have to cover your mouth when you smile or laugh. Dental crowns can help you feel more comfortable about sharing your smile.
They allow you to maintain a normal life. While you should take good care of your teeth to ensure that they stay strong, you should be able to eat and speak normally.
Get Started
Don't wait to get started on making improvements to your oral health and appearance. Call our team to learn more about dental crowns and how they can benefit you. We are happy to help!