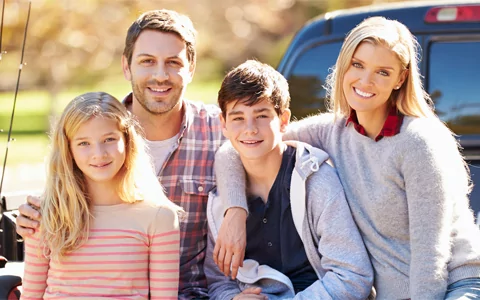 Are you unhappy with your teeth? Are you embarrassed to smile or laugh? We can't change how you feel, but we can change your smile. With dental veneers, our team at Deborah McNeil-Amorteguy, DDS can help you achieve a smile you can feel confident about sharing.
What Are Veneers?
Veneers are made of a wafer-thin piece of porcelain. They are thin enough to maintain the natural appearance of teeth but are also durable.
Dental veneers are bonded to the outer surface of the original tooth, covering dental imperfections or damage. They can be created to match the shape and color of your natural teeth so that they won't appear artificial or out-of-place in any way.
Signs You May Need Veneers
Veneers may be beneficial for you if you have any of these dental issues:
Oddly shaped teeth
Teeth with severe discoloration
Chipped, worn, or broken teeth
Spaces and gaps between teeth
Weakened teeth
Other damage
A More Perfect Smile with Veneers
Choosing veneers is one of the most effective ways to improve your smile. Here are some of the benefits of dental veneers:
They can brighten teeth that have proven to be resistant. If you've had bad luck whitening your smile, veneers may be the answer to getting the shade you want.
They are stain resistant. You may want to break your coffee or soda habit for other reasons, but you won't have to worry about your favorite food or drinks discoloring your veneers.
They have a natural appearance. We can create dental veneers that look right at home with your other teeth. We custom make veneers for all of our patients, so they will match the color and size of your natural teeth.
They don't require an invasive procedure. A very small amount of enamel will have to be removed in order to bond the veneers to your natural teeth, but this treatment is relatively noninvasive.
Learn More
To learn more about our dental veneers, as well as our other quality services, Call Deborah McNeil-Amorteguy, DDS today. We are happy to answer any questions you may have and to help you in any way needed.