Orthodontic Services in San Luis Obispo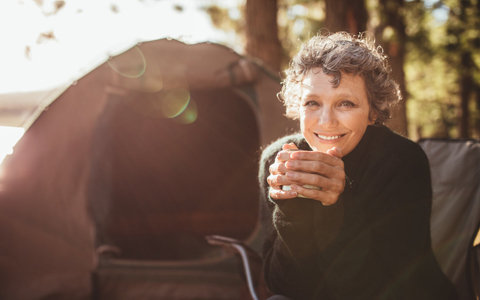 Do you feel insecure about smiling or laughing because of crooked teeth? Do you experience discomfort because of a bad bite? At Deborah McNeil-Amorteguy, DDS, we offer orthodontic services to help provide you with a beautiful, healthy smile.
If you have hesitated to get your teeth straightened because you don't like the idea of wearing metal braces, we have subtler, more comfortable options.
Here at Deborah McNeil-Amorteguy, DDS, we use Tréz aligners, as well as the Six Month Smiles straightening system. With either option, you can get your teeth straightened without drawing a lot of attention to the process.
There is no need for you to wait for your straightest, healthiest smile with our compassionate and comprehensive orthodontic treatments available. Continue reading to discover which may serve you best or schedule a consultation today!
The Benefits of Seeking Orthodontic Treatment
In addition to having a straighter smile, our orthodontic options can lead to greater oral health in the future. They can even help prevent gum disease by moving teeth that are hard to reach. Braces or aligners can be used to treat patients with severe or simple orthodontic needs.
Improve Your Smile's Aesthetic | There are many messages that can be conveyed through a smile, whether it is personal or professional. This is why so many of us may feel self-conscious about our smiles. You can feel confident with your smile by improving its aesthetic with the correct orthodontic treatment.
Improve Your Bite | Orthodontics is considered a fantastic way to improve your bite. If you have a weak or misaligned bite, this increases your chances of developing serious dental issues such as TMJ disorder that can cause terrible side-effects such as tension headaches or locking of the jaw.
Protect Your Oral Health | The benefits of straighter teeth go beyond feeling more confident in your smile. Teeth that are crooked or have gaps allow harmful bacteria to build up, which greatly increases the chances of gum disease. Eliminate this risk with our amazing orthodontic procedures!
Become Proactive in Your Overall Well-Being | With straighter teeth and a more aligned smile, your oral care will be easier to maintain. This is essential for a healthier, happier lifestyle. Poor dental health is linked to broader health issues such as hypertension, heart disease, and diabetes.
At Deborah McNeil-Amorteguy, DDS, we offer clear braces, an innovative alternative to metal braces that allow you to have the benefit of straight teeth without the pain, inconvenience, and embarrassment of metal brackets. Whatever orthodontic needs you have, we will work with your schedule to get you the smile you want.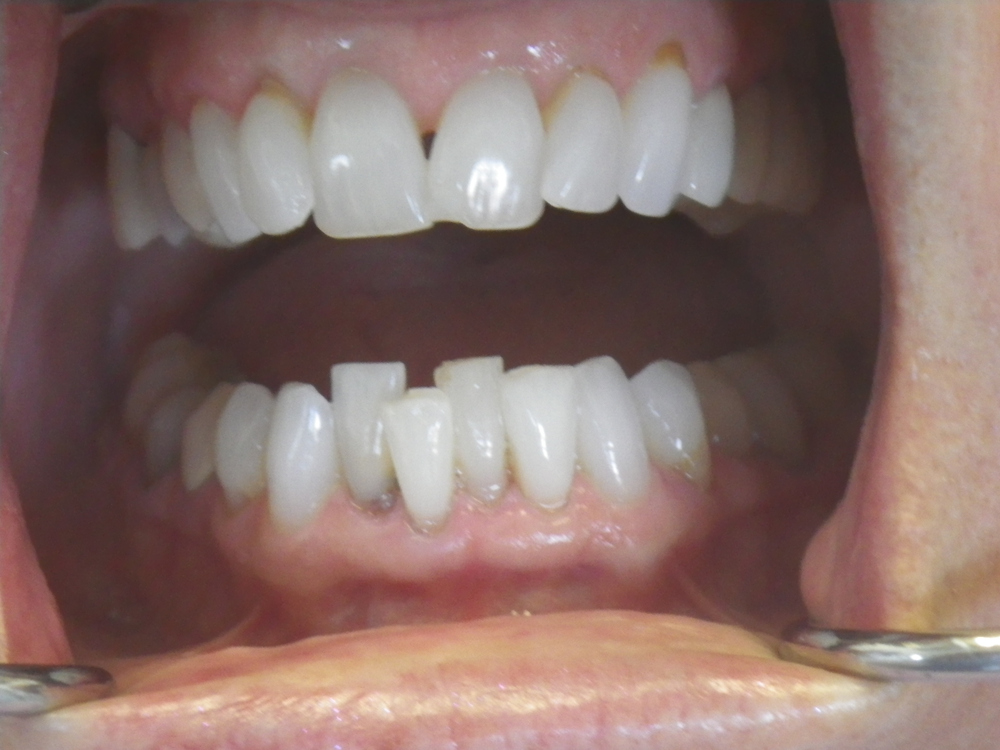 Before Ortho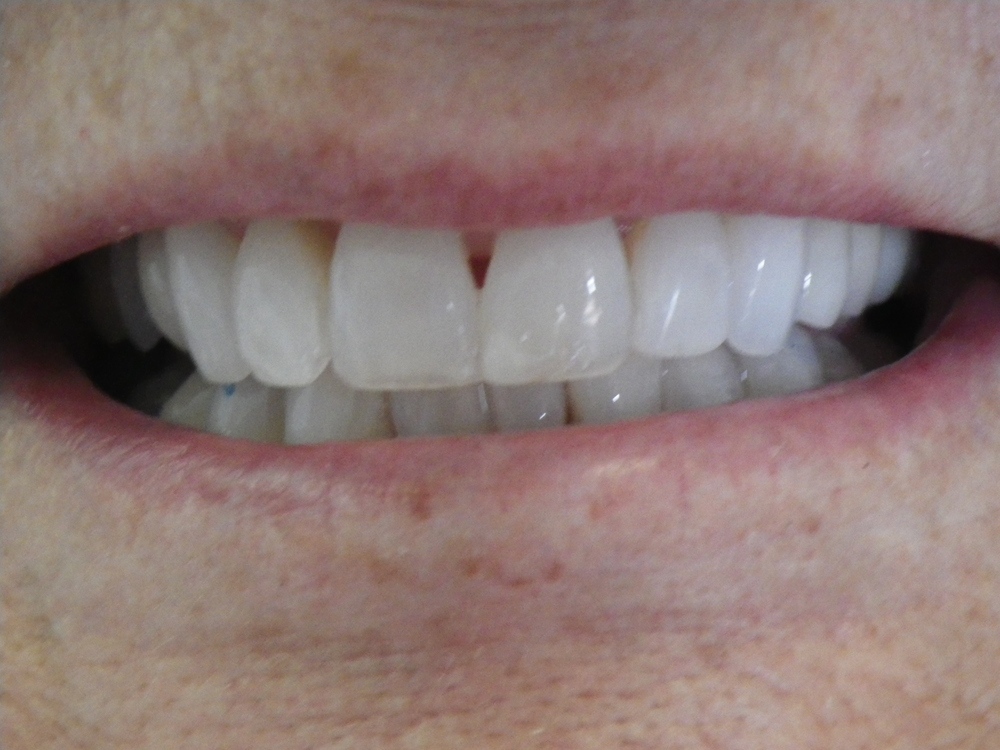 After Ortho
Which Orthodontic Treatment Option Is Right for Me?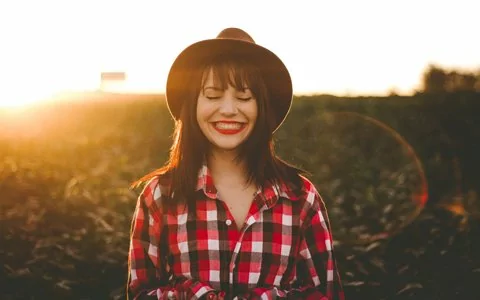 Our office dedicates itself to providing each patient with completely individualized orthodontic care so they can have a truly unique and beautiful smile. Part of this process is helping you decide which orthodontic treatment style you would prefer.
Tréz clear aligners are removable, a fantastic feature for those with a more active lifestyle. No need to worry about your invisible braces getting in the way of soccer practice or a quick dip in the pool because you can simply remove them. This means no dietary restrictions as well!
The Six Month Smiles are an amazing option that can handle some of the more complex orthodontic issues that some clear aligners aren't designed to. This means even severe dental issues can be addressed with clear braces instead of traditional metal braces.
Read more about these great treatments below!
Tréz Aligners
Imagine getting your teeth straightened without any of your friends or peers noticing. With Tréz aligners, it's possible. They are discreet, yet comfortable. They can even be removed for eating and brushing your teeth.
If clear aligners are the right option for you, Dr. Amorteguy will take impressions of your teeth and then send in a prescription. An entire series of clear aligners will then be custom-made for you. Dr. Amorteguy will check on your progress regularly to ensure your teeth are moving as they should.
With Tréz clear braces, you can quickly, discreetly, and comfortably get the straight and beautiful smile you deserve. This firm belief in quality orthodontic care has made both Dr. Amorteguy and Tréz proud supporters of the charity organization Smiles for Life.
Six Month Smiles
Changing your smile doesn't have to take years. We use the Six Month Smiles system to help straighten your teeth in much less time than is required for traditional braces. Here are a few additional benefits to choosing Six Month Smiles:
Orthodontic appointments are quicker than with traditional braces.
The brackets and wires are hardly noticeable to others.
Treatment is usually less costly than with other teeth straightening options.
They are comfortable and hygienic.
True Definition Scanner
For maximum comfort and accuracy, our office is equipped with a True Definition Scanner which can create digital impressions of your teeth. There's no need to depend on goop or molds to help our team to get the most precise information for your ideal smile!
Improve Your Smile with Orthodontics
Learn more about how our team at Deborah McNeil-Amorteguy, DDS, can help improve your smile with orthodontics. Call our office today to schedule a consultation and learn whether clear braces or Six Month Smiles are right for you!
Related Dental Services