San Luis Obispo Modern Dental Technology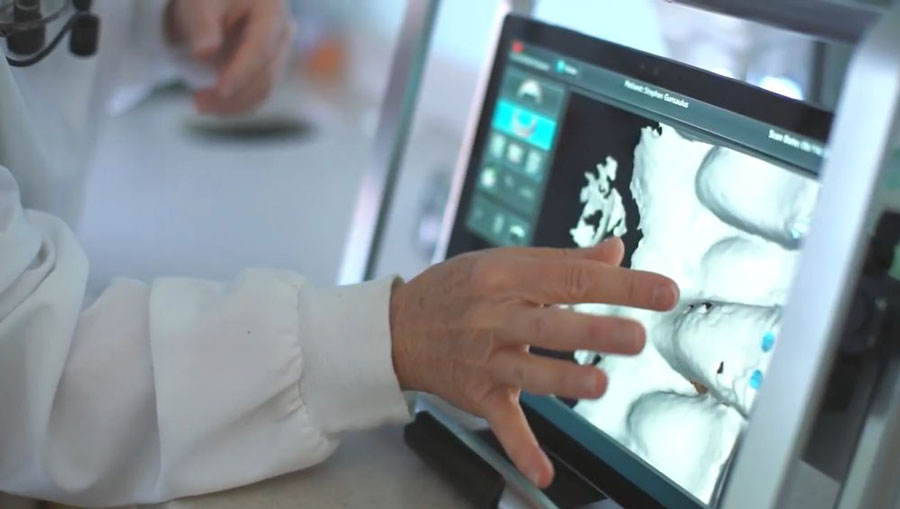 At Deborah McNeil-Amorteguy, DDS, we strive to provide excellent oral care for all of our patients. To make that possible, we continually invest in educational opportunities and use only the latest technology to provide you with quicker, yet more precise care than ever.
Read for more information on some of the dental technology we use.
Digital X-Rays
Digital x-rays help us diagnose dental issues at a quicker pace than traditional radiographs. We can also share images with our patients right away.
Many people have worried about the safety of x-rays due to the radiation that's emitted. Digital x-rays are safe for you and your children because they produce about 90% less radiation than traditional x-rays.
CariVu
Finding cavities can be difficult, but CariVu makes it much easier and more accurate for our team to find even the tiniest bit of dental decay. CariVu is an innovative tool that uses a view of the enamel density to identify cavities. With this tool, we can catch decay early and treat it before it leads to a more serious issue. In most cases, cavities can be treated with a simple dental filling.
Optical Scanner
With our True Definition Scanner, our team can produce accurate dental impressions without causing any discomfort for patients. The scanner creates digital dental impressions that help our team to have more visibility of your teeth while also contributing to quicker service for you. We can even provide you with dental crowns in as little as one week because of the convenience of our optical scanner.
Biolaser
Our Biolaser allows our team to provide precise soft tissue care for our patients. With this tool, our team can have more control than with traditional dental tools. Patients will also experience less bleeding after soft tissue procedures.
Call our San Luis Obispo dental practice today at 805-543-3016 to learn more about our dental technology and the many additional dental services we provide!